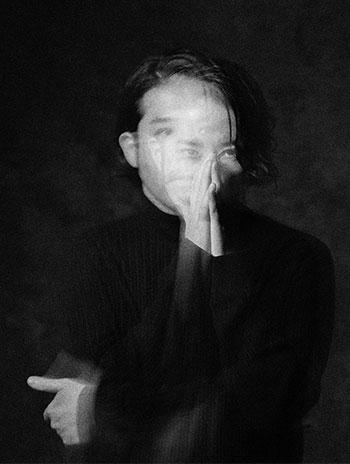 Tomy Wealthは佐伯 貴之によるソロプロジェクトであり、ドラマー、ビートメイカー、作曲家。
20年以上に渡るドラム歴を生かし、自身のトラックは全て自ら叩いたドラムプレイからサンプリング、エディットするというスタイルをキャリア当初から貫いている。ドラマーの枠を越え、ピアノやストリングスを主とした琴線に触れるエモーショナルなメロディメイク、どこか品や知性を感じさせるワビサビのある楽曲に定評がある。 映画の様に架空のストーリーを立てながら作曲する事が彼の手法であり、ある種自閉的な世界観を頑に死守している。
ライブショウでは自身はドラムを叩き、ライブメンバーにSamplerのMitsuaki Aoyagi、ViolinのEKIYM(nego)を加え、シーンやジャンルに拘らず多岐にわたり活動中。
音源をベーシックにしつつも、ライブ限定曲やカヴァー曲を取り入れるなど、より視野の広い一面を見せている。

Having been a drummer for over 20 years, Tomy moved his focus towards track making, sampling his very own drum patterns and adding melodic string and piano, which makes the unique fusion he plays today.
Tomy treats his work like a soundtrack in fictional movies while showing his perspective.
Mitsuaki Aoyagi on sampler and EKIYM(nego) on violin, which are all respectively active in the scene, help depict his picture at live shows creating a visual landscape that is unforgettable.